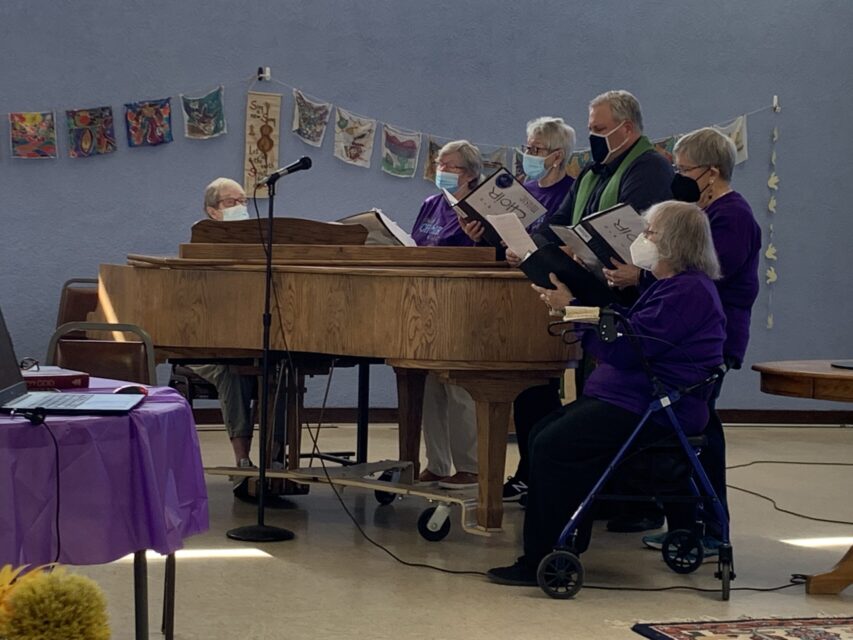 And now a word from the Choir!!!!!!
We are small but mighty.
We sing a variety of music, from late Medieval times to many different genres of music of the twentieth and twenty-first century.
We practice on Wednesday nights from 7:15 to 8:30 during the months spanning September through May.  We also meet thirty minutes before the 10:30 service on Sunday morning to put "the finishing touches" on the anthem.
During the summer months there are no evening rehearsals.  We meet thirty minutes before the service to learn a simple anthem for that morning.
A small group of us, "The Music Team," maintain the files, choose music which matches the lectionary, and order music in keeping with our eclectic style.
We are trained musicians – some professionally, some as amateurs. We can sight-read music, sing on key, and can learn music within relatively short periods of time.
We have fun learning and perfecting music, and love working with each other.  We welcome new members who share our values.