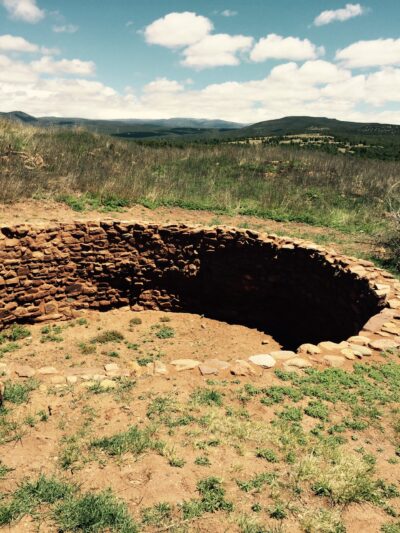 Our Sunday worship services have been suspended. We encourage you to use these resources at home.
New Life Presbyterian Church
Pastor ~ Rev. Laura Loving
Gracious and loving God,
In the journey of life, you are our guide and our companion.
From our beginning to our end, you are there.
You run this race alongside us,
at times encouraging us,
at times comforting us,
at times tending to our wounds,
at time carrying us when we don't think we can take another step.
For six weeks we have been on a Lenten journey,
and you have been right here with us—
with us in our discipline and devotion,
with us in our weakness and failure,
with us in our fear,
with us in our hope.
As we spend this final week with Jesus in Jerusalem,
we are amazed once again by his gentle spirit and fierce determination.
As he confronts those who challenge him,
he confronts our own stubbornness and defiant wills.
As he cares even for those who hate him,
we are challenged to love as he loves.
As he bears witness to the emergence of your kingdom,
our eyes are opened to your presence all around us.
As he moves with resolve toward his dark destiny,
we find ourselves struggling to understand why it has to be this way.
God, the journey is not just about the destination;
it is about each step along the way.
The journey itself is a blessing,
with all of its joys and sorrows.
As we run this race you are shaping us into new people.
As we move with you, we are continually born anew.
Help us to be attentive to each step,
in the darkness and in the light.
Help us to fully experience all that we encounter,
the good and the bad,
for in it all we discover you.
Though the race of life goes on,
our Lenten journey is nearing its conclusion.
Bind us ever closer to Christ,
so that we may turn our hearts and minds
to all that he experienced in the crucible of this holy week,
a week both terrible and wonderful. Amen
~ written by John W. Vest, and posted on John Vest. http://johnvest.com/
++++++++++++++++++++++++++++++++++++++++++++++
Reflection
(inspired by Matthew 26:15, Mark 14:11, Luke 22:3-6, John 13:27-30)
you are cheap at the price, jesus:
thirty pieces of silver for a kingdom.
i bet judas and you had conversations galore about this
for three years nearly,
that this was no surprise to you.
i can imagine him taking you aside saying, 'now, lord. now!
the people will listen and they'll rally round you.
this is the kairos.'
and what was your reply?
did you have one
or was it a silent acceptance of what people cannot accept
that love is a different way
it is never by force
never by conflict
never by violence
that they saw the wrong conflict
this one was much bigger
~ written by Roddy Hamilton, and posted on Mucky Paws. http://www.nkchurch.org.uk/index.php/mucky-paws
+++++++++++++++++++++++++++++++++++++++++++++
Be at peace in this knowledge: in the goodness of God you were born, in the providence of God you are kept all the day long, and in the mercy and forgiveness of God you are redeemed and made whole; through Jesus Christ, our Lord.